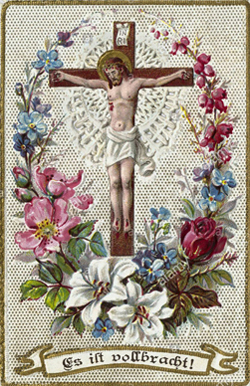 "It is done!" Through Jesus Christ
On the one hand, the woad stories are very close to my heart and I have learned a lot on my way with nature, for which I am very grateful.

On the other hand, I fear that the key messages about the mental and spiritual level of the woad could be used as a gateway for the negative influence.

Therefore, in the name of Jesus Christ, I dispose of: "Everything negative now and forever disappears from any work with the woad and goes to Jesus Christ."

Jesus Christ is the winner!

Against the background of the key messages about the spiritual dimension of the woad, I recommend connecting exclusively with God the Father, Jesus Christ and/or the Holy Spirit in order to obtain knowledge and inspiration.